Refurbished Priory Park office space expected to attract interest as it is made available to let following £30,000 investment
Wednesday, June 20th, 2018
A rare opportunity to move on one of the region's premier business parks and into recently refurbished office accommodation is now open to companies as a popular facility has been made available to let.
Stoneferry Estates has invested £30,000 into a complete refurbishment of the upstairs office suite of Unit 4b on Priory Park East, making it immediately available for a company requiring space and excellent transport links.
Tom Healey, director of Stoneferry Estates, says office units on Priory Park are in high demand, given the increasing number of high-profile firms based at the site, and its excellent location.
"Offices such as this don't become available often on this site as the businesses which move into this development tend to find it works for them and it becomes a long term home," he said.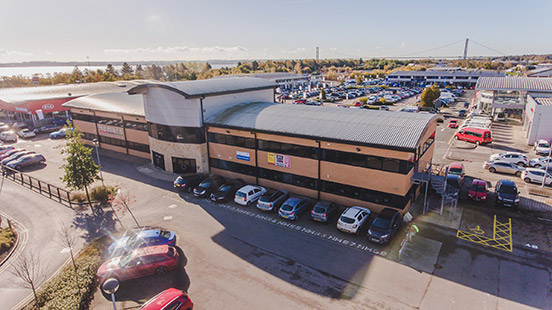 "It is a thriving business park with a real mix of quality businesses on site, and the location makes it easily accessible for both staff living locally and for clients visiting from outside the city as they head down the A63.
"Space in Earls Court rarely becomes available and that is why we have completed a full refurbishment of this office."
As part of the recent investment into the building, all common areas have been refurbished, new carpets and doors fitted, and a new modern kitchen added with appliances.
"This is the kind of office which can let with very little work on our part given its size and location, but we didn't want to just put it back on the market immediately" added Mr Healey.
"We wanted to ensure a first class facility was provided, hence the time off the market and the investment into transforming it back into a comfortable, modern home for a growing business. We are sure we'll have lots of interest."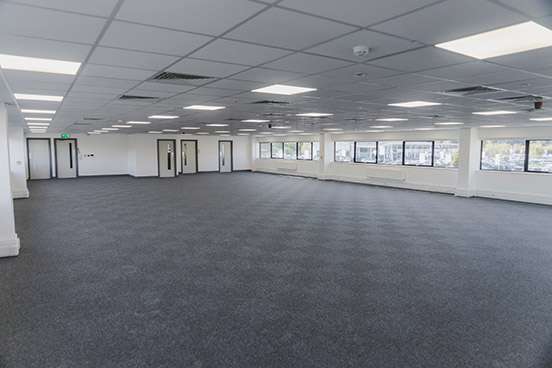 Mr Healey says 'flexible and competitive' lease terms are available for the air-conditioned offices, which comes with 15 car parking spaces.
The Earls Court development is already home to the likes of Reflex Data, Shield Security, Hamers Solicitors and the NHS.