Why I'm proud to be investing in the future of Hull, UK City of Culture 2017
Thursday, January 5th, 2017
By Tom Healey, director of commercial property developer Stoneferry Estates
THE start of a New Year always brings new optimism and new excitement.
For the city of Hull, the next 12 months are going to be a little bit special for another reason – because its reign as UK City of Culture 2017 has now officially begun.
Having started with a bang, thanks to a fireworks display to remember on New Year's Day, the next 12 months will see an array of performers, artists and singers visit the city – as well as an expected influx of new tourists and visitors.
But for the people who have been living and working in the Hull area for the past few decades, the city's step into the national spotlight is the culmination of years of hard work.
Having attracted some negative headlines during the late 1990s and early 2000s, the city has quietly gone about its business to turn its fortunes, and reputation, around.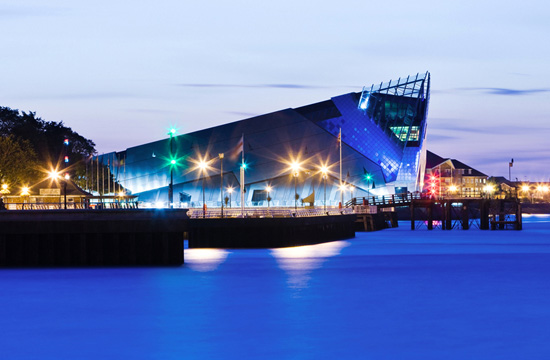 Inspired by regeneration projects such as the KCOM Stadium and The Deep, the city which tourists will see when they visit the UK City of Culture in 2017 is not the one they would have witnessed just over a decade ago.
Not only is it a much more diverse place to live, it's a much nicer place to live.
Where derelict buildings and empty patches of disused land once stood, there are now elegant pieces of architecture that people can be proud of, such as the St Stephen's development and C4DI.
As the director of Stoneferry Estates, I'm proud of the leading role we've played in Hull's resurgence with four major projects of our own.
Stoneferry Industrial Estate – 1992
It was our foresight back in 1992 which helped to rejuvenate the former home of Reckitt and Colman, on Stoneferry Road, and turn it into a thriving business park.
Over an eight-year period, this 52-acre site was completely transformed through a series of investments and redevelopments into the Stoneferry Industrial Estate which is now home to household names such as MKM Building Supplies.
Earls Court at Priory Park – 2000
Although the Priory Park development is now a bustling centre for an array of businesses, it hasn't always been like that.
However, back in early 2000 we recognised that the location's excellent road links directly on to the A63 made it an ideal space for regeneration and our plans to build four spacious and modern office units soon came to fruition.
It was not long after the completion of the Earls Court development that further investment in the area followed when Arco opened its National Distribution Centre just a stone's throw away.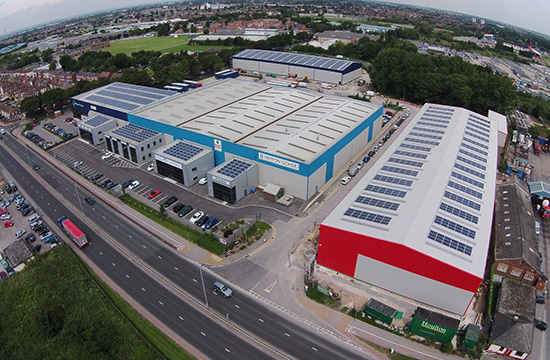 Marfleet Technology Park – 2007
Taking on the former site of model manufacturer Humbrol was our next major investment in Hull and what a success story it turned out to be.
Bought in 2007, parts of the site needed to be stripped back to the bare brick before we could turn it into the Environmental Technology business park that it is today.
Now occupied by Nippon Gohsei, Neill & Brown Global Logistics and Middlegate Europe; the whole site harnesses the benefits of renewable energy by using roof-based solar panels to generate electricity.
Kingston Parklands – 2016
Having shown our commitment to regeneration and creating new jobs in Hull during the past 25 years, the Kingston Parklands development is our way of investing in the city's bright future.
Located on the former Hedon Road Maternity Hospital, opposite Hull docks and the new Siemens wind turbine production site, we don't believe there's a bigger or better business opportunity in Hull at the minute than this 11.2-acre site.
Because it's in an Enterprise Zone, Kingston Parklands will benefit from business rates savings of up to £275,000 over a five-year period – making it a low-risk location for any company with ambitious plans for growth.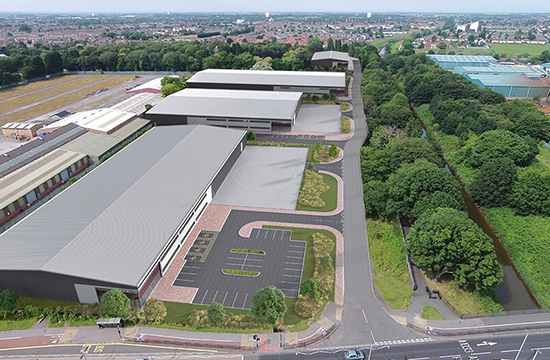 A shared vision for 2017 and beyond
Although we're currently in negotiations with a couple of interested parties about this development, one thing we can guarantee is that it certainly won't be our last project in the UK City of Culture 2017.
That's because as a commercial property developer which is proud to have its roots firmly in Hull and East Yorkshire, we share the same ethos as the team behind the 2017 celebrations:
We want to work with businesses and organisations to help make Hull a better place.
We want to make Hull prosper for the people who live and work here.
And we want to be in Hull for the long haul.
So, as you enjoy the cultural events which come to the city during the course of the next 12 months, take some time to remember the businesses and people who've invested their time and money here for much longer than that.
Because, thanks to their passion and long-term commitment to Hull, I believe the city is now a place which can be proud to invite Everyone Back to Ours – both this year and in years to come.